Having been in the guitar-making business for more than 50 years, Cort Guitars has become a household name in the industry, and is well loved by beginner, hobbyist, and professional guitarists around the world. We at Kauffmann's Guitar Store can confirm that Cort Guitars guitar production knowledge, experience, and dedication to quality is what allows them to create some of the best guitars out there.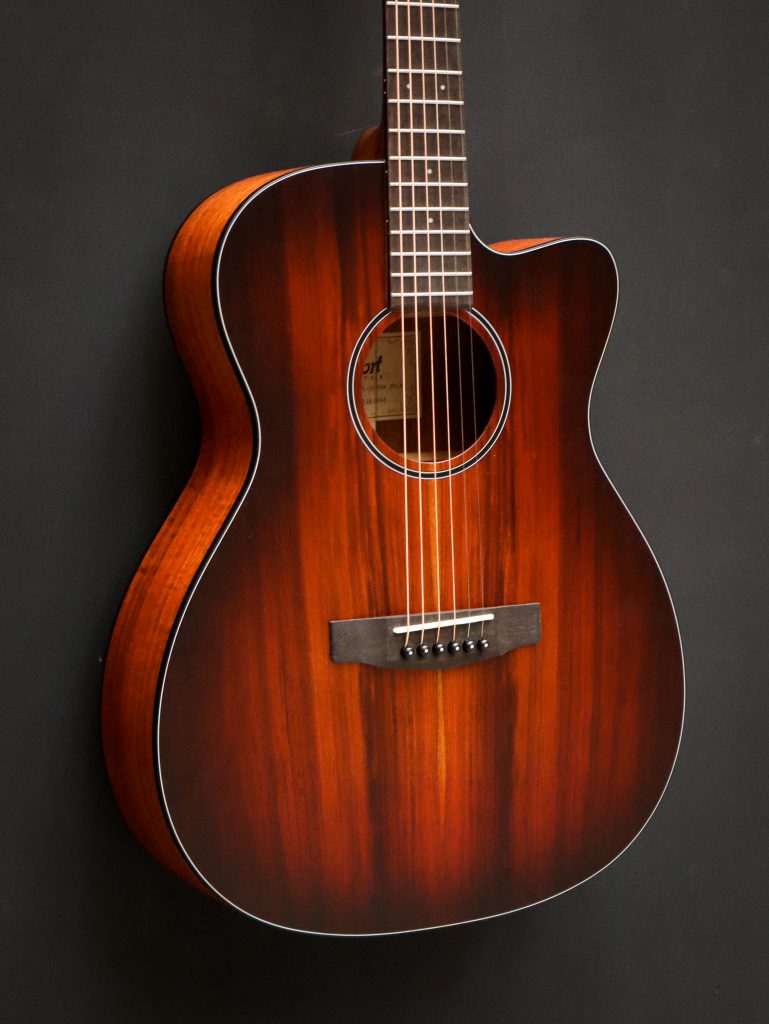 Why we sell Cort Guitars
At KGS, we only carry brands we truly believe in. Here are the some of the key reasons we sell Cort Guitars:
Entry level guitars with great price-to-quality ratio
Great for beginners
Or as your bring-along campfire guitar
Cort is one of the biggest guitar manufacturers in the world. Not only does this attest to having popular, quality instruments, but it also enables them to deliver a price-to-quality ratio which few can match. Whether you are just starting out, or a seasoned player, Cort Guitars are the best bang for your buck.
see the reviews
Shop Now
Cort CJ Series
From € 299,-
The large jumbo body of the CJ Series provides a huge sound, unmatched volume and great dynamics as well as a classic look outlined by its graceful curves. Furthermore, the CJ series distinguishes itself via cutaways for easy access to the high frets, as well as Fishman electronics to amplify its expansive sonic character.
shop now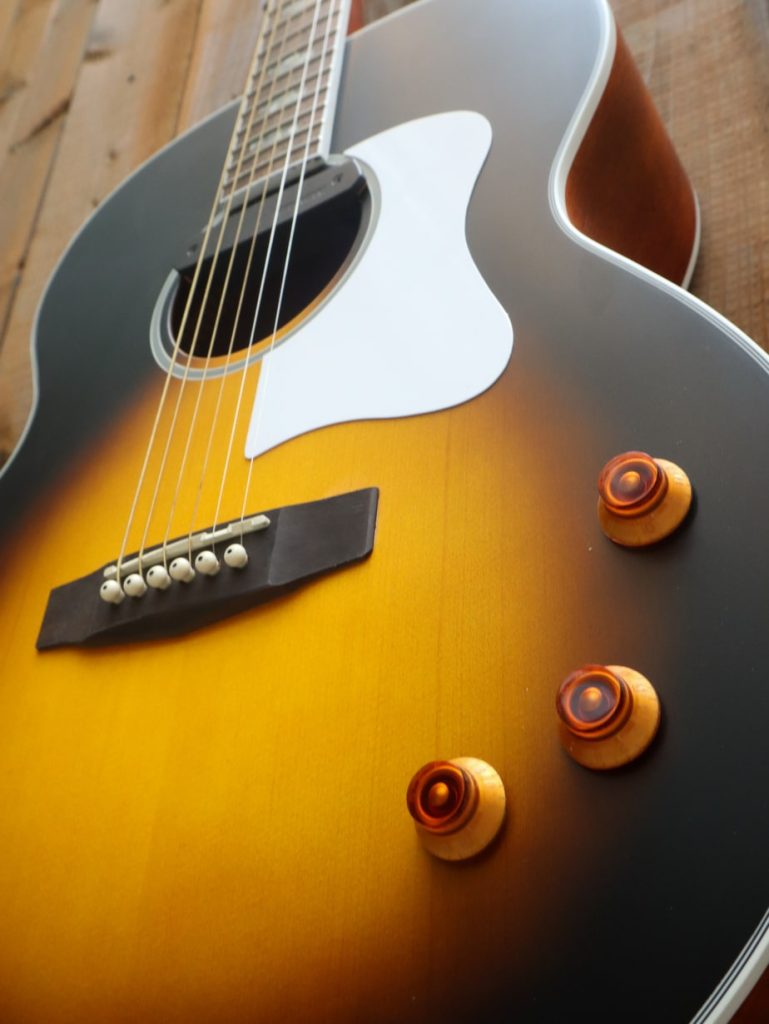 South Korea's Cort Guitars, also known as Cor-Tek one of the world's biggest instrument manufacturers, produces and exports more than one million guitars and 300,000 amplifiers on an annual basis. The company was founded in 1960, and was an importer of pianos called Soo Doh Piano. After increasing success as an importer, Cort Guitars started to evolve into a manufacturing company. Eventually the company changed its name to Cort Musical Instruments, and started to produce guitars rather than pianos. After the first release of Cort Guitars in 1982 the company began the production of headless guitars in 1984, with designs exclusively licensed from Ned Steinberger for Cort.
Today, Cort Guitars are built in the company's state of the art production facilities in China and Indonesia. Their team is made up of an impressive group of master builders who have experience building guitars for Cort Guitars itself, as well as many other brands which the company handles the manufacturing process.
Producing guitars at such a massive scale is no easy feat, and in order to maintain the brand's recognised quality they have introduced careful wood selection standards, wood drying facilities, advanced CNC equipment, painting processes, and continue to invest in the development of their facilities and human resources. Another advantage which the company's sizable operation offers is the inclusion of more reasonable and diverse price ranges when it comes to guitars, allowing them to cater to various types of players.
Starting as early as the 1990s, the company has produced an impressive number of collaborations with renowned guitar players and builders from the West in order to showcase their innovative guitars overseas. The list of collaborators is quite an impressive one, and includes the likes of TM Stevens, Neil Zaza, Matthias Jabs, Ned Steinberger, Jim Triggs, Greg Curbow, Larry Coryell, Matt Murphy, Hiram Bullock, Joe Beck, Billy Cox, Gene Simmons and most recently Jeff Berlin, Frank Gambale, Hugh Manson, and Matthew Bellamy who worked to develop and launch several new instruments with Cort Guitars.
And it's not only the professionals who benefit from these collaborations. The performance, reliability, and specifications which set the bar for each of the collabs gave their team of master builders insight into what the standard of a truly great guitar is to the best of the best. Another way of putting it is – if the pro's are willing to put their name on it, it must be good. By carrying over these high standards to the core lines of Cort Guitars, players of all levels end up benefiting from these collaborations. Not just the pros.
Today, Cort Guitars continues down the path of building the greatest guitars possible. Driven by constant efforts to create innovative guitars, it is safe to say that they are going to continue to be a major player in the guitar world throughout the years to come.
Want to see Cort in action?
Watch this video!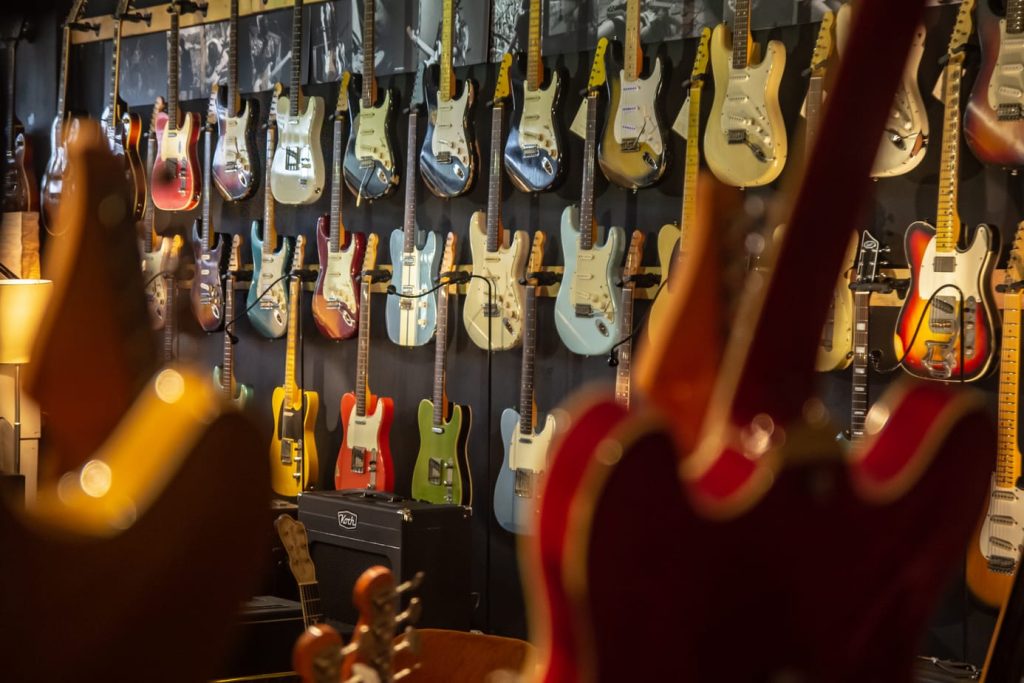 Lets talk Cort Guitars
We are here to help with anything you might like to know about our Cort guitar collection. We have a large collection of both acoustic and electric Cort guitars. In addition you can find brand spanking new guitars and used. Drop us a message or give us a call!
Private Studio Session
Looking to give our Cort guitars a try? Book a private studio session here at our store. Touch, smell and hear the guitar you have been thinking about before you pull the trigger on a purchase.
Get in touch
Book a session
HOW CORT GUITARS ARE BUILD
Ever wondered how guitars are build? Have a look inside Cort's factory.
EXPENSIVE TONE, LOW PRICE SAYS JUSTIN JOHNSON
The Cort CORE series tested by Justin Johnson. All solid woods guitars for a very reasonable price. Let Justin convice you how good these instruments sound.
ANOTHER VIEW ON THE CORE SERIES BY TOM QUALE
Tom Quayle reviews the Cort CORE-OC Spruce – an all-solid acoustic guitar, built with Cort's world-class craftsmanship, that looks simple yet elegant with great playability and natural acoustic sound. But just how good is it? Tom tells us more.
CORT EARTH 70 OPEN PORE DEMO
Our friends at Guitar Store Apeldoorn made this great demo of the Earth 70 guitar. Maico Vimuto has all the details for you.
MATTHEW BELLAMY MASIVE TONE
Make sure to check out the playing clips in the video where Jack really shows off the Manson Meta Series MBM-1s ability to nail those Muse tones.
With this G250 Cort makes good on its promise for afordable quality. Have a look and listen what you get for just under €300,-